Town of Falmouth, Massachusetts
Property Assessment Data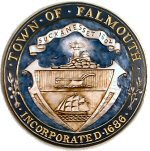 Fiscal Year 2018 Assessments

The fiscal year 2018 tax rate is $8.60 for all property classes.

In accordance with Massachusetts law FY 2018 assessments reflect value as of January 1, 2017 with new construction updated through June 30, 2017.

Use the above search controls to find your property

To return to the Assessor's Website, click on the Assessor's Page link above.

To return to the Main Falmouth website, click on the Town of Falmouth, MA link above.